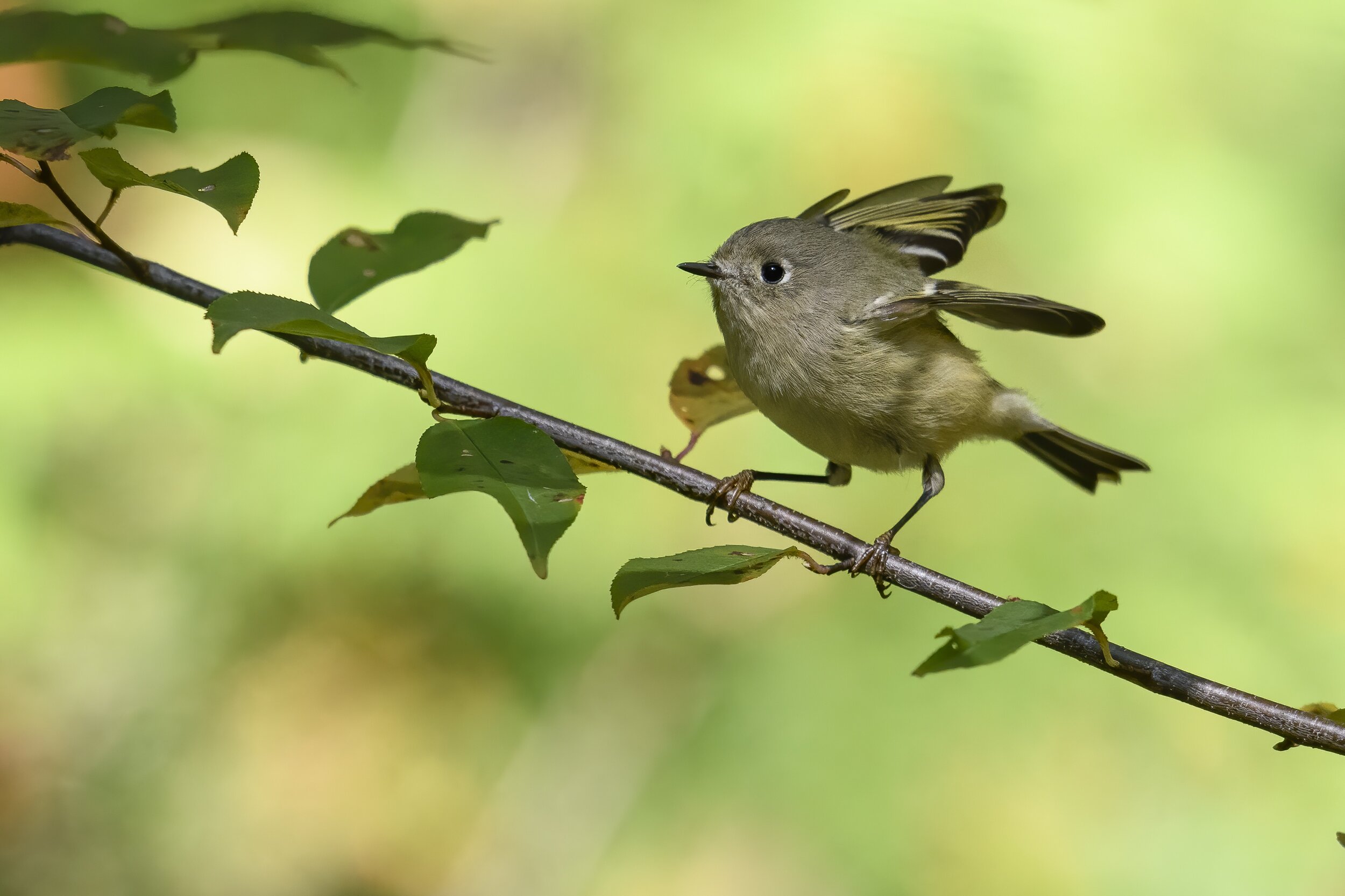 Ruby-Crowned Kinglet
Late migrants, passing through on their journey south. Late October backyard photo.
Tufted Titmouse
Lake Hope 2019. This photo was originally shot as ISO4000. Noise removed with Topaz Denoise AI. The D850 body with this Topaz software is spectacular.
Clay-coloured Sparrow
A small Buffy sparrow that prefers open fields with small evergreens, usually 4 feet or shorter.
Scarlett Tanager - Female
Habitat shot of a female Tanager. She was collecting nest material.
Chestnut-sided Warbler
One of the more common warblers found in Southern Ontario.
Swainsons Thrush
Photographed in a local park during fall migration.
Lincoln Sparrow
A shy, skulking, medium sized sparrow with a fairly small bill, grey face, dull eye-ring and a buffy breast. Rondeau Park in Southern Ontario is an excellent place to see Lincoln Sparrows during spring migration.
Ovenbird
One of my favourite photographs from the Lake Hope area in spring 2019.
Black-backed Woodpecker
Photographed in Algonquin Provincial Park, Ontario.
Red-breasted Nuthatch
Blackpoll Warbler
Philadelphia Vireo
Kentucky Warbler
Pieleated Woodpecker
Bobolink
Eastern Bluebird
Savannah Sparrow
Clay-Coloured Sparrow
Eastern Meadowlark
Bobolink
Eastern Meadowlark
Baltimore Oriole
Eastern Wood Pewee
Eastern Wood Pewee
Eastern Wood Pewee
Blue-winged Warbler
Chestnut-sided Warbler
Clay-coloured Sparrow
Orchard Oriole
Savannah Sparrow
Eastern Wood Pewee